In January 1889 Emma Manley was in trouble. She was pregnant, you see — but in no position to carry that burden. Unmarried. A servant girl. And without the sort of support network that might have made the situation bearable. She was, quite understandably, a desperate person, facing as she was such an uncertain future. What would her employers do when they found out? She lived with them (at 12 River Street, Truro), and there was every chance they would throw her onto the street once her secret was revealed.
She did at least know that there was an escape route for girls in her position — she had even helped her own sister, Rosina, look for it a month before. Together through Truro's cobbled streets they had tracked down Richard Pascoe, a well-liked amateur medical man known as 'Doctor Dick', notable for his willingness to help women end unwanted pregnancies. He had undertaken a procedure for Rosina and taken the payment, but her pregnancy had continued unabated. Despite this failure, Emma felt she had no choice but to try herself, and so, with a friend for support, she found 'Doctor Dick' and called upon his services. He took the girls to The Seven Stars Inn (where Burger King is now), and, in a small upstairs room, painfully ended Emma's pregnancy in exchange for two shillings.
Emma had achieved her aim that day, but as was often the case with abortions at that time, she paid a severe physical price and was consigned to bed for a number of days. This had the unfortunate consequence of bringing attention to her experience, first from the couple that employed her, but then from strangers — religious campaigners who saw themselves as guardians of Truro's morality and were determined to bring Emma's experience to the attention of the public and the law.
The consequences would be dramatic. For Emma, for 'Doctor Dick', and for the city of Truro itself.
---
In Part One of this story we looked at Richard Pascoe's early life and his first criminal conviction, and asked ourselves whether he was an angel or a devil. That question only becomes even more pertinent now as we move into the most dramatic phase of Richard's life. The events we're going to explore were intense and happened quickly, and there will be little time for reflection during the telling, but as you read about Richard's brush with wider notoriety do allow yourself to wonder: who really was this man?
We last sat him in 1879, when he was sentenced to five years' penal servitude for 'instigating a miscarriage'. In the end he only served four years before he was paroled and allowed to return home, though it was clear that his time in prison had been no picnic — he said afterwards that he 'would rather be hanged than undergo another such term'. Yet despite this it seems clear that once he was home he carried on quite as before. Indeed, it seems his return to informal doctoring was a great success, for he had soon moved from rural obscurity into Truro itself, and was living in a house at 14 Princes Street.
Of course, this cheery prosperity was placed in danger by his continued willingness to provide young women with abortions. It is somewhat surprising that he carried on doing so given his bruising experience of the legal consequences, but it makes sense in a way — Richard Pascoe was a man determined to live life his own way, and clearly resented the intrusion of outside society into his medical practice. Perhaps he was also motivated by a desire to make money. Perhaps he felt it his duty to help these women. What is clear though, is that he had no time for the law and no qualms about breaking it.
In January 1889, however, the consequences of his stubbornness became apparent. A woman named Joanna Donaldson — a Scotswoman, a committed teetotaler, an enemy of ungodly living — had latched onto Emma Manley's story and was determined to take action. She pushed the police to intervene, and so, on the 5th February, Superintendent Angel tracked down 'Doctor Dick' with a warrant for his arrest.
So far this narrative has mirrored the events of 1879 to some extent, but once it was known locally that Richard had been arrested the situation swerved in an entirely new direction. The main difference was the intensity of his supporters' behaviour; in 1879 his backers expressed their feelings in a quiet and undramatic way, but in 1889 there was an immediate and aggressive upswell of popular support for the amateur doctor, married to a new public willingness to challenge the authorities in his name. This was apparent at a preliminary court hearing on the 11th February, held in the police court in the city hall. A huge audience was in attendance (described by one newspaper as a 'rough element'), who behaved almost like football supporters. When the Prosecution detailed the charges, they murmured disapprovingly, and when Richard spoke, they cheered enthusiastically. They even took to booing and hissing Mrs Donaldson, the woman largely responsible for the case going to court in the first place.
Richard himself seemed emboldened by all this noisy support; when the Prosecution explained that they would leave most of the evidence to a later date, Richard interrupted, sarcastically enquiring, 'When do you think the case is going to be heard? This year?' which prompted a cry of 'Order!' At the end of the day, when he was being led from the court, a crowd outside were waiting to cheer him, and he responded by proclaiming that the police had no case against him and were making it all up. As afraid as he must have been of another prison sentence, it seems that Richard was determined to make the most of being a 'hero of the mob'.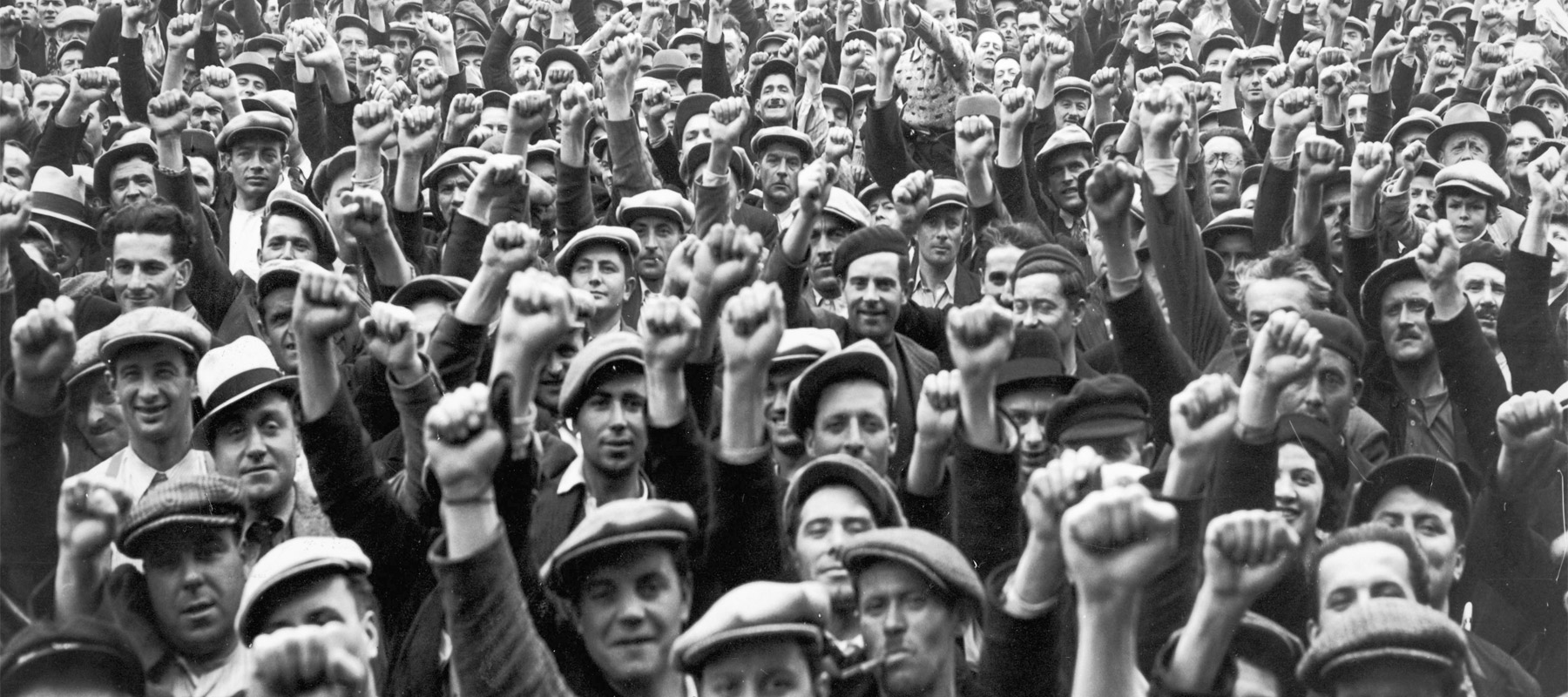 Tensions ran high during the following week as all of Cornwall anticipated the main trial on the 16th. When the day finally came an even larger crowd of 'Doctor Dick' supporters assembled outside the court, and as the doors were opened to the public there was a 'mad rush' to get a seat. After the doors were finally closed the room hummed with the hubbub of excited chatter, prompting the Mayor to give a speech imitated by many supply teachers in years hence: he asked the assembled mass of people to respect the importance of the proceedings and declared that anyone disturbing the peace of the court would be thrown out!
The audience eventually quietened themselves enough for the case to begin, but the prosecuting lawyer quickly dropped a bombshell into the room. He explained that they were bringing a second charge against Richard Pascoe as well, for they had learnt that he had also operated on Emma's sister, Rosina. The defending lawyer, Mr Dobell, protested that he had not been given warning of this second charge, but this did not carry any weight with the magistrates. The trial continued, beginning with Rosina's case. She took the stand and told her story.
It is hard to imagine how the Manley sisters were feeling that day as they were prompted to reveal all to a febrile courtroom. They were only young, and were now facing a brutal public shaming — their most private struggles picked over by the powerful, the mob, and the press. They were no strangers to struggle: the sisters had been abandoned by their parents as very young children and had grown up in Truro workhouse alongside unwanted souls of every variety. Yet for all their experience of quiet desperation, this public prominence must have been a wholly new form of trauma.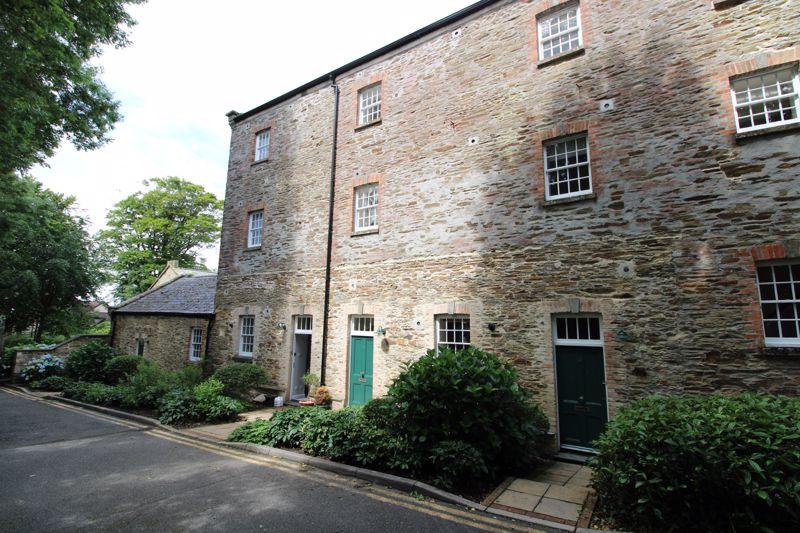 It seems, despite all of this, that they managed to speak clearly in court. Rosina told the room how in November she had walked to Truro from Langarth Farm where she worked as a servant, and together with Emma had tracked 'Doctor Dick' down to the Market Inn, where he was often to be found. She explained that he had taken her to The Dolphin public house (since demolished during the widening of Green Street in the 1960s), before operating on her in a passageway. When this failed to result in the ending of her pregnancy she visited him again at his home. He promised to provide her with an aborting drug instead, but when she returned once again to retrieve it, he had none to give her, and her pregnancy continued unabated.
Evidence was given by several witnesses, including Emma herself ('who caused some sensation in Court owing to her youth'), but the Defence found it relatively easy to cast aspersions on Rosina's story. It was a dark and miserable night, Mr Dobell protested, so what did the witnesses really see? He ended his statement by calling the whole accusation absurd — surely no one believed that Richard Pascoe would undertake an illegal procedure in a public passageway where anyone could walk in? The crowd applauded the sentiment loudly, as the Magistrates took to deliberating. In the end they decided that Rosina's case should be heard at a higher judicial level at the Bodmin assizes later on that year.
This still left Emma, of course. The details of her story were laid out by Emma herself, before her friend, Elizabeth Glasson, took the stand as a witness. Something seemed wrong with Emma immediately, for she was clearly very agitated. When initially interviewed by the police privately she had claimed to have been in the room when Emma was operated upon, but now she completely changed her story, claiming that she had been 'frightened into giving' the incriminating statement in the first place! There was, understandably, an uproar. Superintendent Angel was himself invited to the witness box, where he gruffly denied that he had intimidated the witness or influenced her in any way.
The Prosecution carried on, inviting Dr Salmon, who had originally confirmed Emma's pregnancy, to take the stand. As he was talking, Richard couldn't help but interrupt, yelling 'I am not going to stop here to be thrown away by nobody!'
His own lawyer, Mr Dobell, then looked at him and asked curtly, 'Will you be quiet?'
'I cannot be quiet when I see things going against me like this!' he replied.
At this point the Mayor intervened, saying 'You leave yourself in Mr Dobell's hands.'
Richard finally calming down, and his lawyer was able to deliver their final statement. He made much of the contradictions and complexities in the evidence and called upon the magistrates to set his client free. The magistrates again deliberated and came to the same decision as with the first charge — Richard's fate should be decided by the jury at the next Bodmin assizes.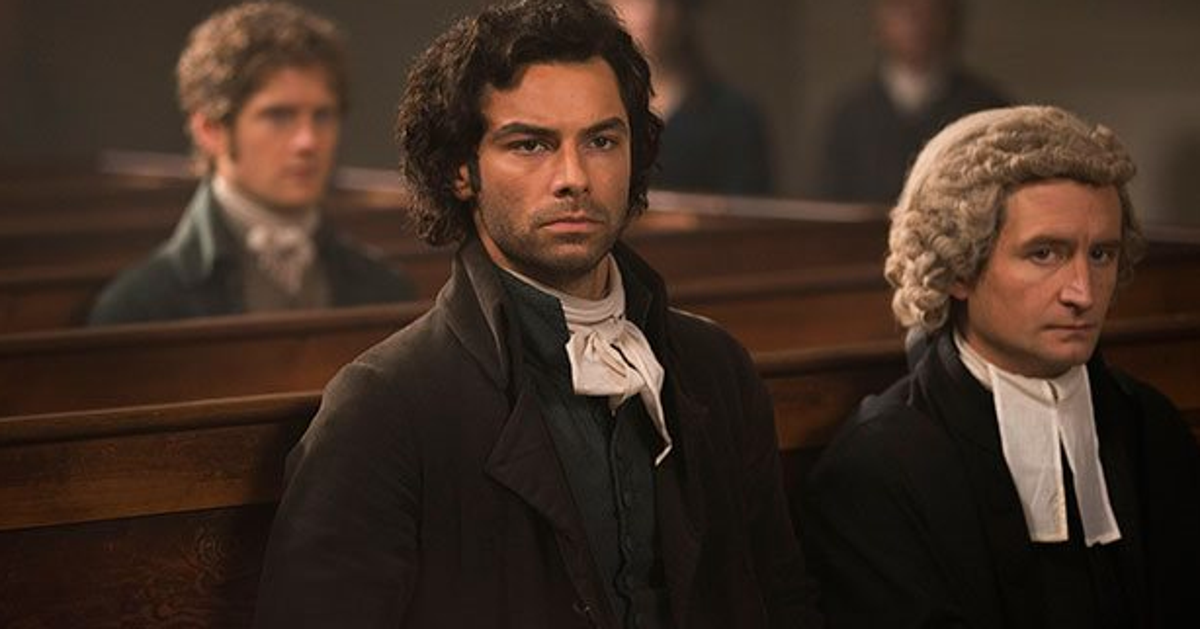 The Truro trial was done, but the day's drama was not. The great multitude of 'Doctor Dick' supporters refused to leave the building despite the best efforts of the police, whilst another great crowd congregated outside, ready to give both Richard and Mr Dobell a great cheer. After their hero had been led away, however, things took a turn, as they spotted Mrs Joanna Donaldson, accompanied by her husband, Augustus, the Canon of Truro Cathedral. The crowd expressed their feelings with 'groans and hisses', and the police advised the couple to wait in the hall until their detractors had dispersed. Mrs Donaldson was clearly a strong-minded individual since she ignored this advice, and the couple set off home anyway.
Superintendent Angel dispatched four police officers to escort the pair, which turned out to be a wise decision. The crowd quickly moved on from merely hissing and now began to hound their adversary with real heat and intent. On route to the Donaldson's house the mob hurled abuse, mud, and stones — many of which fell with painful accuracy. It was also reported that amidst the chaos a man shouted, 'There's one good thing here — this action of yours will bring about the disestablishment of the church!', which is a bit of a wordy sentence to yell during a riot, but there we go. In the end the crowd followed the pious pair and their phalanx of protective police all the way home, and had to be physically prevented from breaking into the house.
Richard Pascoe was taken by train to Bodmin Jail that afternoon, and then, a few weeks later, the spring assizes were held at Bodmin, and the two charges against Richard were again picked through. The jury spent forty minutes deciding on their verdict, but, eventually, they ruled NOT GUILTY. Richard travelled back to Truro, where he found hundreds of people awaiting him at the train station in a mood of uncontrollable excitement. It's not hard to imagine him with a huge grin on his face, shaking hands in every direction, soaking up the atmosphere as the jubilant man of the moment. He was free, he was beloved, and he was about to be taken directly to the pub.
Of course, this all came as a great shock to Truro's middle classes. How could the working people of Cornwall violently attack a godly woman in the name of a quack and abortionist? And how could a Cornish jury then set that very man at liberty? Indeed, many outraged citizens wrote outraged letters to outraged newspapers explaining exactly how outraged they were. 'Few of us had any idea until the disgraceful scenes… just how perverted popular sentiment had become!' complained one reader of the West Briton & Cornwall Advertiser, while another added that 'To every reasonable and orderly person such a manifestation of feeling indicated a very diseased state of mind on the part of the many who showed it!' The editor of the newspaper also felt the need to throw his weight behind the sentiment, writing that, 'We evidently credited a considerable number of the people of Truro with a greater love of purity and the abhorrence of vice than we were justified in doing.' Word of what occurred spread across the country as well, inspiring one London journalist to brand Truro a 'corrupt little town', which was an appalling statement — Truro had been a city for two whole years at this point.
Hilariously, the events also sparked a war of words between the West Briton and their rival, the Royal Cornwall Gazette. A columnist in the West Briton known only as 'Argus' penned a vicious attack against Councillor Mark Ball of Truro Town Council, accusing him of greeting Richard Pascoe at the train station, sharing his taxi to the pub, and then joining him for a drink. The columnist ended his rant by proclaiming, 'My own opinion is that Mr Ball has forfeited all claim to public respect, and that those whom he is supposed to represent would only be doing their duty if they held a meeting and censured him for the manner in which he has dragged in the mud the honour and dignity attached to the position in which they were foolish enough to place him.'
The Royal Cornwall Gazette took great exception to this and promptly published a column in response, accusing the editor of the West Briton of shamefully slandering Mark Ball on purely party political grounds. They finished by saying, 'Perhaps our contemporary [the editor of the West Briton] will pursue his investigations into his own domain and inquire if a member of his own literary staff did not contribute to the fund for the defence of Pascoe?' The Town Council themselves joined in and issued a statement categorically denying the accusation, claiming that Councillor Ball had only been present because a policeman had asked him to help keep the crowd back. Honestly, I've no idea where the truth lies, but 'Argus' did seem fairly assured of his facts!
Of course, there are many bigger questions that call out for answers regarding this whole affair. Is it possible that the Manley sisters had been coached into sharing incriminating falsehoods by Truro's guardians of social purity? Why did Elizabeth Glasson change her story in such a dramatic and agitated way? And why exactly did people feel strongly enough about all this to openly attack a police-protected member of the church? A few helpful details did surface in the local press a few weeks afterwards. It seems that in addition to raucous mob-based techniques, backers of 'Doctor Dick' had also turned to more insidious means of having their way. It turned out that death threats were sent to Mrs Donaldson (she responded by saying that she 'would not be intimidated by any such menaces'), and also, more worryingly, to Elizabeth Glasson, threatening to treat her like a victim of Jack the Ripper if she helped to convict 'Doctor Dick'. Perhaps the statement she originally gave the police, which would have incriminated Richard Pascoe, was true all along? When she claimed she had been 'frightened' into giving that statement, perhaps she was hinting at the reality — that it was actually fear of Richard Pascoe's supporters that was leading her to pull her evidence against him?
The most pressing question is why Richard's supporters were so fired up in the first place. Of course, his evident charisma and widespread popularity must have had a lot to do with it — people don't vigorously defend those they dislike. And, of course, we know that working-class communities were far more laid back than the middle classes regarding abortions, meaning the common folk of Truro were always going to treat Richard's 'crimes' with less seriousness than the Establishment did.
More important than these factors though, was the spirit of political radicalism alive in Cornwall at the time. Cornish politics was generally out-of-step with other mining regions in the UK; long after strong labour movements were established across industrial England, Cornwall remained predominantly liberal and disinterested in class politics. In the 1880s this began to change, however, and a more radical form of working-class politics began to emerge in Cornwall. This was demonstrated in the general election of 1885 when Camborne elected Charles Conybeare, a radical politician who believed that women should have the vote, that the Anglican church should be 'disestablished' and that the House of Lords should be abolished. In 1889 he was imprisoned in Ireland after he distributed aid to recently evicted farmworkers, and when he returned to Camborne after his release he was jubilantly mobbed in the street in much the same way as 'Doctor Dick' would be upon his return to Truro. There was a radical spirit in the air in these mining districts, suffering as they were from the grinding collapse of Cornish copper and tin, and it was upon this wave that both Conybeare and Pascoe were raised. It partly exclaims the aggression and unpleasantness that runs through the behaviour of Doctor Dock's supporters — they weren't just conveying their support for him, they were expressing a more revolutionary dissatisfaction with the entire social order.
Richard must have spent the weeks after his release in a state of high spirits, but there was yet another twist waiting for him down the road. The police kept a close eye on him in Truro following the trial, and then, only a few months after his triumph, he was arrested again by Superintendent Angel on account of a new charge being brought against him. However, this case would not be heard in Truro, or even in Bodmin, but in the Old Bailey in London.
I won't include a detailed account of the trial, but in short, Richard was accused of operating on a Lincolnshire woman named Betsy Croft, first in London, and then again in Bristol. He was eventually declared GUILTY and sentenced to ten years' penal servitude, much to the satisfaction of his opponents back in Cornwall. There are few traces of Richard after his conviction, and I have no idea how he found this second, longer prison sentence. It goes without saying that it would have been seriously rough, and as the years passed on his many ardent supporters back home would surely have moved on with their lives and consigned his fate to the backs of their minds.
Yet, there is an end to this story — 'Doctor Dick' was paroled in 1896 and allowed to return home, moving in with his eldest son, William Hamlyn, a miner who lived near Newquay. Then, it would seem, he carried on exactly as he did before, for in 1909, when he was eighty years old, he was put on trial one last time. He was accused of the same old offence, this time involving a woman named Lilias Maud Bennett, from Chacewater. The trial attracted much less attention than was once the case, but it was still sent up to the Bodmin assizes for settling. Here Richard was as defiant as ever, but it seems the judge took pity on the hunched, enfeebled figure before him, and the jury returned a judgment of NOT GUILTY.
He did not have long to enjoy his freedom, however, for he died in his son's home in 1910. He left behind four sons — William Hamlyn, Frederick George, Edwin Thompson and John — and three daughters — Emma, Elizabeth and Ellen Hamlyn. Many of them lived interesting lives it would seem: Elizabeth emigrated to New Zealand and Frederick George to Montana, USA, whilst a fifth son, Richard Waterford, had died in South Africa in 1907. Despite this, it's likely the case that most of his direct descendants still live in Cornwall; it's even possible that there are people today who can remember some of his children, given that some of them lived into the middle years of the 20th century.
Yet his legacy should not be judged by the number of his descendants. When I began this story I asked you to form a judgement of this man, to help discern whether his stubborn insistence on illegally ending pregnancies stemmed from moral conviction or a selfish pursuit of wealth. There is certainly evidence for the latter — he demanded payment for his services, and there are plenty of indications that he was someone given to loose-living. In the case of Rosina Manley we can see that he overtly failed her; after the intrusive procedure failed to end her pregnancy he repeatedly wasted her time and never got around to giving her the abortive drug he promised her. Stories like this, as well as the unpleasantness shown by his mob-supporters in 1889, suggest that he was a negative presence in the world — a self-promoting charlatan content to profit from the desperation of women in need.
Yet, despite all this, I do not believe this to be an accurate picture of the man, even if there is more than a little truth to it. Perhaps the months of chasing Richard Pascoe through the historical record have made me biased in his favour, but despite his evident shortcomings I do not believe he was a bad person. Whilst he may have been rough around the edges and familiar with moral failure, this doesn't detract from his evident popularity and good-standing amongst the communities he served. Think of this: in 1909, when he was imprisoned in the run-up to his trial, an old woman came to the prison hoping that he could help cure a problem with her eye. What does this tell us? Well, he was clearly trusted. And while he was certainly not a saint, it cannot be denied that over his lifetime many hundreds (thousands, even) of poor Cornish people saw 'Doctor Dick' as the man to help them in their hour of need, including, of course, many young women desperate to be free of their pregnancies.
The last words of this story should rightly be focused on these women. As fascinating as Richard Pascoe was, it can be too easy to focus on him entirely when discussing the various criminal trials. Because at the heart of all of this were a group of individuals — Edna Chapman, Rosina Manley, Emma Manley, Betsy Croft and Lilias Maud Bennett — who, while they may have lived very different lives, were united across decades through the shared experience of being publicly shamed by those trying to put Richard Pascoe behind bars. It is striking how little their wellbeing figures in contemporary discussions of the issues. Indeed, some journalists actually argued that the women deserved to be prosecuted themselves for their role in encouraging the 'crime'. I don't know about you, but I find that entrenched lack of empathy bruising in its unkindness, and I hope that the infamy that attached to these women's names fell away quickly over the passing years. At least we can think kindly of them now — they may not be here to know it, but I think it means something never-the-less.
Will Hazell is a freelance copywriter who works primarily in the heritage and conservation sectors, though he enjoys dipping into other fields from time to time. If you'd like to hire his writing talents you can find him at

Will Finds the Words

.
To keep track of my Cornish historical delvings why don't you like the page on Facebook or follow us on Twitter? And, if you're feeling generously minded, perhaps you'd consider throwing some loose change in the tip jar? Just click on donate below.
References
Cornish Guardian, 05 November 1909
Cornishman, 14 February 1889
Cornishman, 21 February 1889
Cornishman, 14 March 1889
Cornishman, 23 September 1909
Cornish Times, 02 March 1889
Cornubian and Redruth Times, 01 March 1889
Cornubian and Redruth Times, 05 July 1889
Find My Past, England & Wales, Crime, Prisons & Punishment, 1770-1935 Record Set.
Metropolitan Police Register of Habitual Criminals 1881-1925
Pall Mall Gazette, 22 February 1889
Royal Cornwall Gazette, 07 February 1889
Royal Cornwall Gazette, 14 February 1889
Royal Cornwall Gazette, 21 February 1889
Royal Cornwall Gazette, 14 March 1889
Royal Cornwall Gazette, 23 September 1909
Royal Cornwall Gazette, 04 November 1909
The Cornish Telegraph, 14 February 1889
West Briton and Cornwall Advertiser, 07 February 1889
West Briton and Cornwall Advertiser, 14 February 1889
West Briton and Cornwall Advertiser, 21 February 1889
West Briton and Cornwall Advertiser, 28 February 1889
West Briton and Cornwall Advertiser, 07 March 1889
West Briton and Cornwall Advertiser, 21 March 1889
West Briton and Cornwall Advertiser, 14 February 1889
West Briton and Cornwall Advertiser, 02 May 1889
West Briton and Cornwall Advertiser, 06 June 1889
West Briton and Cornwall Advertiser, 13 June 1889
West Briton and Cornwall Advertiser, 04 July 1889
West Briton and Cornwall Advertiser, 24 October 1889
Western Daily Mercury, 18 February 1889
Western Daily Mercury, 10 June 1889